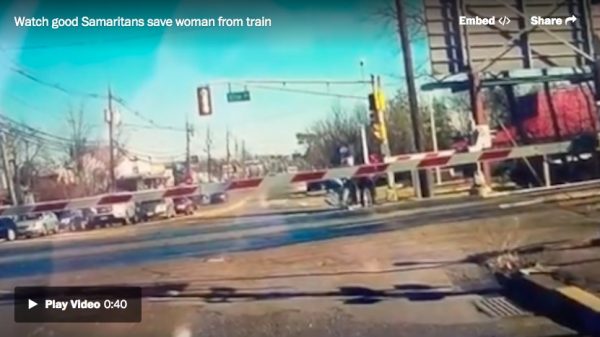 Passersby in Saddle Brook, N.J., ran to help an 89-year-old woman avoid an onrushing train headed her way. (Daily Voice Bergen County)

Source: Watch the 'miracle on Market Street': Good Samaritans whisk woman, 89, from path of onrushing train – The Washington Post
I'll be honest … I'm not sure I could have done it. I'd probably be frozen in horror. Further quoting the linked article:
Saddle Brook Police Chief Robert Kugler called the good Samaritan rescue 'the miracle on Market Street,' reported News 12 New Jersey.

'It proves to me that our society is full of good people,' Kugler told the TV station,
Indeed, it does.