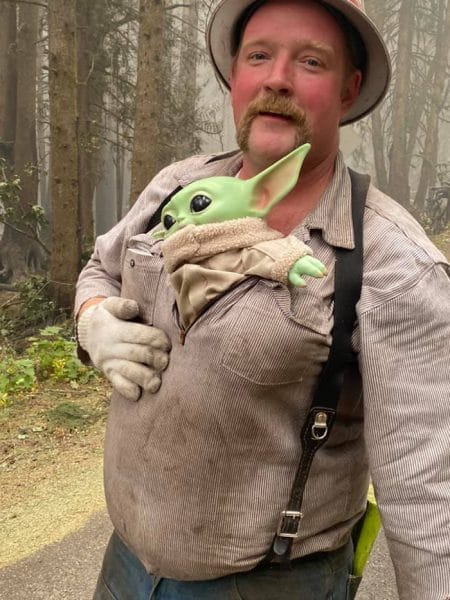 When a 5-year-old boy learned about the fires in his home state of Oregon, he told his grandmother he wanted to send them something to make them smile: his baby Yoda doll.
Source: A Boy Sent Baby Yoda To Help Firefighters. Now They're Taking Him On Calls
Some great photos. Well done, all.