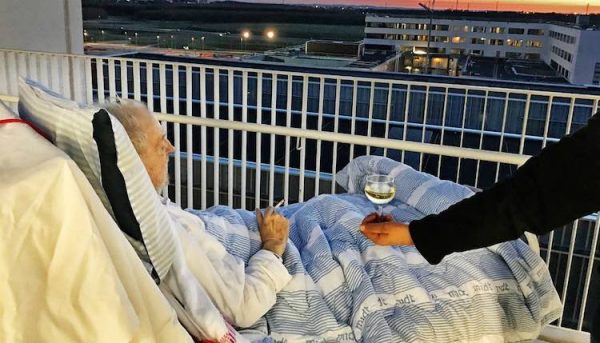 Carsten knew he only had hours left to live – so he spent his final moments with his family in front of the sunset, with cigarette and wine in hand.
Source: Hospital Grants Dying Patient's Last Wish For Wine, Cigarette – Good News Network
I've always been puzzled by restrictions placed on terminal patients in hospitals, nursing homes, and other similar venues. It seems so inconsequential – and as we see here, potentially even a final gift – to allow the dying their vices on the way out. When my time comes, a little coffee vodka, please, or if available perhaps some Advocaat.